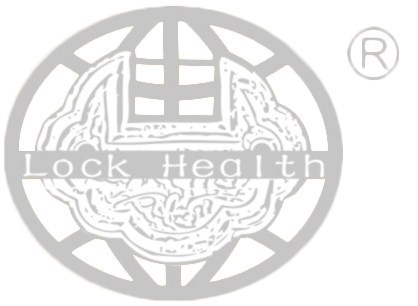 1. Introduction
Our History
Established in 2011, Lock Health is a health products and care division of USA L&H Health Int'l (HK)Limited. In Chinese Lock Health means to maintain health and keep fitness. We aim to provide the highest quality of health products and care services for our customers and improve the living quality and lengthen the life span.
Company Affiliation
USA L&H Health Int'l(HK)Limited is the only one subsidiary corporation in Asia authorised by USA L&H Health Int'l Limited, to research, develop and manufacture health care products and provide health services.
Authentication and Qualification
We qualify the following standards including FDA, TGA, BRC, ISO9001:2008, and each batch of our products is tested by Hong Kong Standard and Testing Centre. We are one of the most strict enterprises on quality control.
2. The world's only brand
Each shipment of products is thoroughly tested at the Hong Kong Standards and Testing Centre before being released for sale to the public.
All USALH products approved for public sale have been proven to meet both Hong Kong and international food safety standards, and their proportional content of heavy metals, pesticide residues, and microorganisms are all well within the standards for alternative medicines.
USA Lock Health may be the world's only brand to control its product quality to such a high standard.
Our products are defect-free and can be taken orally even by critical patients without fear of short- or long-term side effects or adverse effects. Even long-term treatment with our products will not result in adverse side-effects.




3. Orientation - the Highest quality Health Product Brand
(1). Rigorous Raw Materials Purchase and Manufacture
Most of the herbal products in the current market are powder product by pulverizer, which has two deficient. One is the concentration of the effective chemical molecules can't be guaranteed and consequently the efficacy is significantly impaired. Another defect is the side effect from the heavy metal in the raw materials which is definitely impossible removed by simple mechanical technology.
All the products of Lock Health shall be anti-detected prior to selling to ensure the concentration of effective ingredients. Anti-detection technology is costly and time consuming and is not cost-effective in the short run. While from the long term perspective of the development of the company, it is necessary and compulsory. Quality is the life of our product and is our promise to users, which makes us survive from the competition of Hong Kong's health care market and thrive.
(2). Quality Control and Quality Assurance
Each product is strictly tested by individual testing organization before coming into market, and this requirement and principle assure the product effect. All the testing data and results are well documented and some of them are displayed on our website for exhibition.
(3). Customer's Benefit
For severe patient, the instant effect by taking our product can be reflected because of the effective ingredient concentration. For patient with prevention and health care, the side effect from residues of harmful substances with long term use does not bother due to the rigorous quality control technology.
4. Quality Control - Formula with high concentration, high purity and quick effect

Our products are made from herbal materials with physicochemical extraction separation process and directional acquisition of plant active ingredients without changing the structure of active ingredients. They are more effective than like products in the market.
5. Product Efficacy - Exceed the Efficacy of Traditional Health Care Products
Due to the technical defects during manufacture, ordinary health products in the market are slow in effect, and mass and long time dose is required for severe patients, which increases their economic burden as well as physical and psychological suffering. For patients with less severe symptom, they also eventually lose the confidence for the ordinary product because it doesn't have enough medical concentration hence barely attains the claimed effect. Furthermore, the ordinary products have harmful residues of heavy metal and chemicals, which brings serious side effect with massive dose.
(2). Effects of Lock Health's Products
Lock Health adopts advanced biological extract and refine technology to guarantee the concentration of ingredients. Our products have remarkable effects on the target patients for their severe symptoms. Especially for the population suffered from pains and dizziness, the effect is instant, and the symptom will be cured without recurrence. For population without severe symptom and hope to keep fitness and health, our products enhance their living quality with sustained dose.
(3). Benefits to Patients
With years individual cases feedback from our users, we are confident on the curative effect of all our products. And just because of our reputation in our partners and customers, we believe Lock Health is the best ever health product in this business domain. We have helped tens of thousands of users from the misery of pain, dizziness and other suffering.
6. Public Praise from Our Users
Since came into the market in 2012, Lock Health has received a large number of customers with various problems and suffering. Many users with bone pain or joint problems for years have been relieved or recovered only after taking weeks dose of Bone Fit. Many of them saw the effect instantly within three days. Some disabled users needing wheelchairs even restored to the condition of walking without wheelchair or crutch. Many users with hypertension, hyperlipemia or hyperglycaemia problems benefited from the relief of headache and dizziness by taking Vascular Clearance for one week, and their indexes became normal in three months to half year. Asthma or allergic rhinitis patients also restored to normal with the help of our product Professional Pure Cordyceps Sinensis. Our product Lucid Ganoderma Capsule helped our users to enhance immunity and the function of liver and kidney, and consequently healed the problems of skin and sleep. In addition, our products Fast Fat Burn helped many central obesity users to regain standard figure and resolve the constipation obsession. All of the examples of our users' cases will be recorded into our future health management system for medical research purpose and new product development.
7. Imminent Market Development
Currently Lock Health have six products on well selling, including bone and joint health care, cardiovascular health care, respiratory system enhancing, liver and kidney protection, men's health and weight control. We have retail stores in Hong Kong and sales exhibition in Mainland China, Hong Kong and Macau, with market share increasing year by year.
We aim to complete the relevant certifications and expand our market in Mainland China, and establish more production lines in Hong Kong to assure our local supply and avoid out of stock situation. Furthermore, we shall employ professionals to establish health management team which will be responsible for after sale services and follow up our users' progress. As well, a health care data base will be built for further medical research and development. We will also devote to developing anti -tumour and anti-cancer products and products for high end users.
8. Our Social Responsibility
As an enterprise concentrating on health care and improvement, we always aim to improve people's health conditions and living quality, and increase people's life span. In addition to develop new products to relieve people's pain brought by physiological maladies, we also show solicitude for people's consciousness and awareness on health protection and disease prevention, because well educated neighbors are the basis of a healthy society. Besides, we pay attention to environment protection and sustainable social development by decreasing the consumption of unrenewable resources and adopting reproducible alternatives.
9. Charity Foundation
We shall build up philanthropic foundation to regurgitation-feed the society and neighbors for their support and help on the development of our company. Community investment will be assigned from the corporate profit to spend on education and scientific research on health field.